Shift & Event
Driven Procedures
Standardize, Organize, And Visualize Your Operations!
Manage business operations better by integrating all the critical functions like logs, handover, checklist, downtime, safety, compliance, and communications.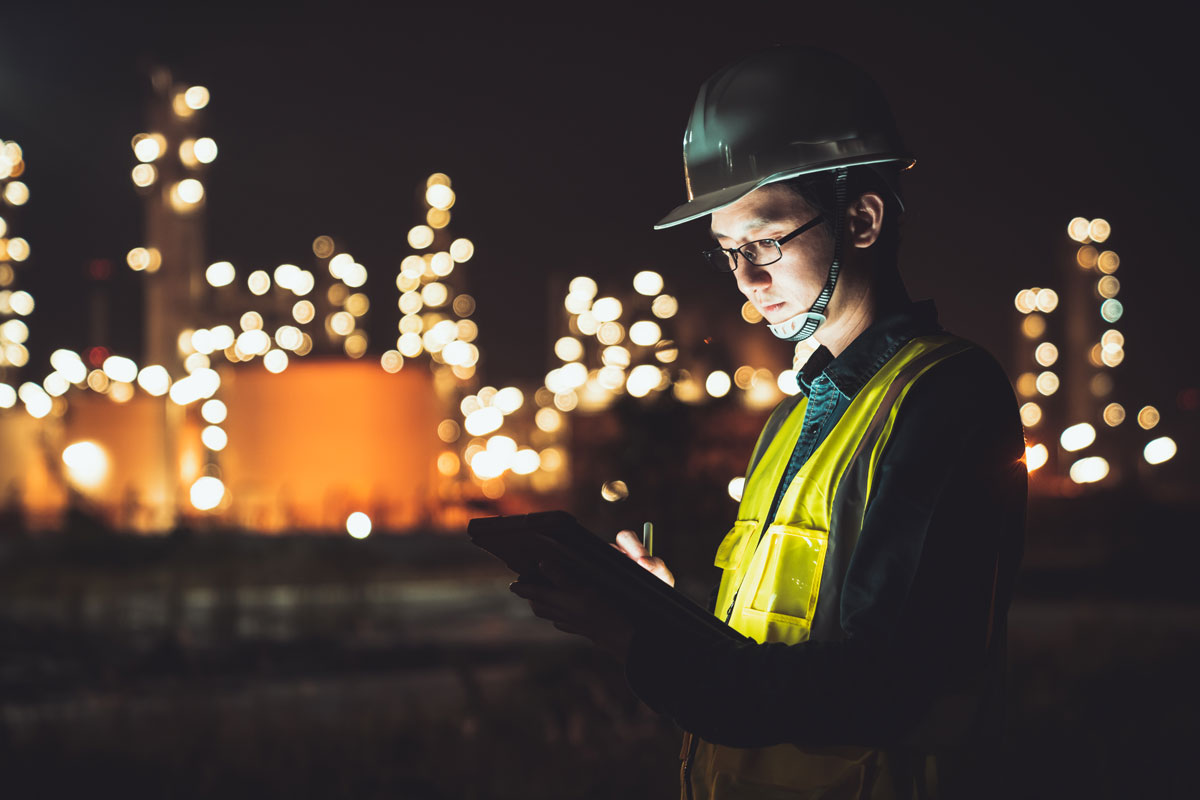 How Your Team Benefits
Unique Features
SmartHub Shift tracks and manages all important information that is needed at the time of the shift handover.

Improve Productivity
SmartHub Shift allows plant managers and shift supervisors to optimize operations through great communications, better organization of the required task, and awareness of what is going on.
Thus allowing your employees to stay on track on their daily tasks, shifts, and reports.

Improve Communications
SmartHub Shift enables handover operations communications to better manage the required tasks and know what has transpired on previous shifts.

Communicate everything from bypasses to checklist to safety issues.




Real-time Operations
SmartHub Shift connects your most critical real-time data sources and enables operations to make continuous adjustments in order to meet business objectives.
Track your downtime in real-time and extend the capabilities by enabling OEE.
Mutual Respect, Accountability, And Success
Connect More Data Sources
Is your data in a silo? SmartHub Connectors can connect to hundreds of silo data sources.







View Multiple Work Area Shifts, Visualize Logs, And Filter Log Records
Easy To Use & Intuitive Design
View multiple work area shifts – Create multiple work areas (i.e plants, lines) to organize shifts for your locations, as necessary.

Visualize logs -View your shift log, bypass data, and metrics on user-friendly graphical views.
Filter log records -Easily organize your entries by filtering records in each work area.
Multi-language platform – SmartHub can be deployed in 28 regions around the world and can support most languages.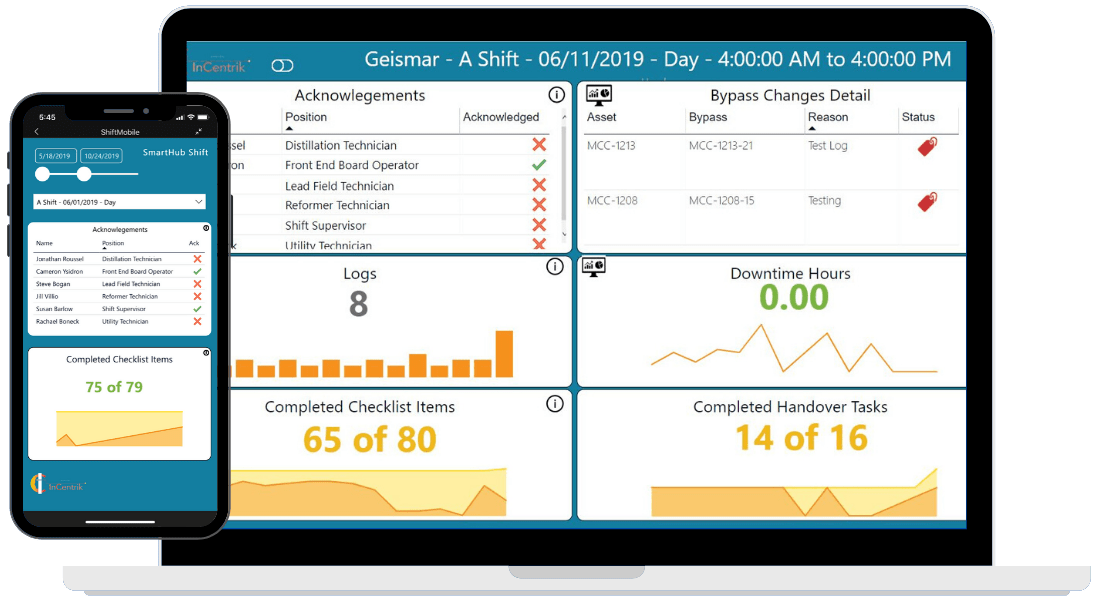 With SmartHub Shift You Can Acknowledge Important Shift Conditions.
Acknowledge What's Important
Each employee that logs in is notified of current shift conditions.
Handover tasks show up on the daily dashboard and are easily viewed.
Increase safety awareness by seeing current bypasses.
Notices inform employees of company and shift objectives.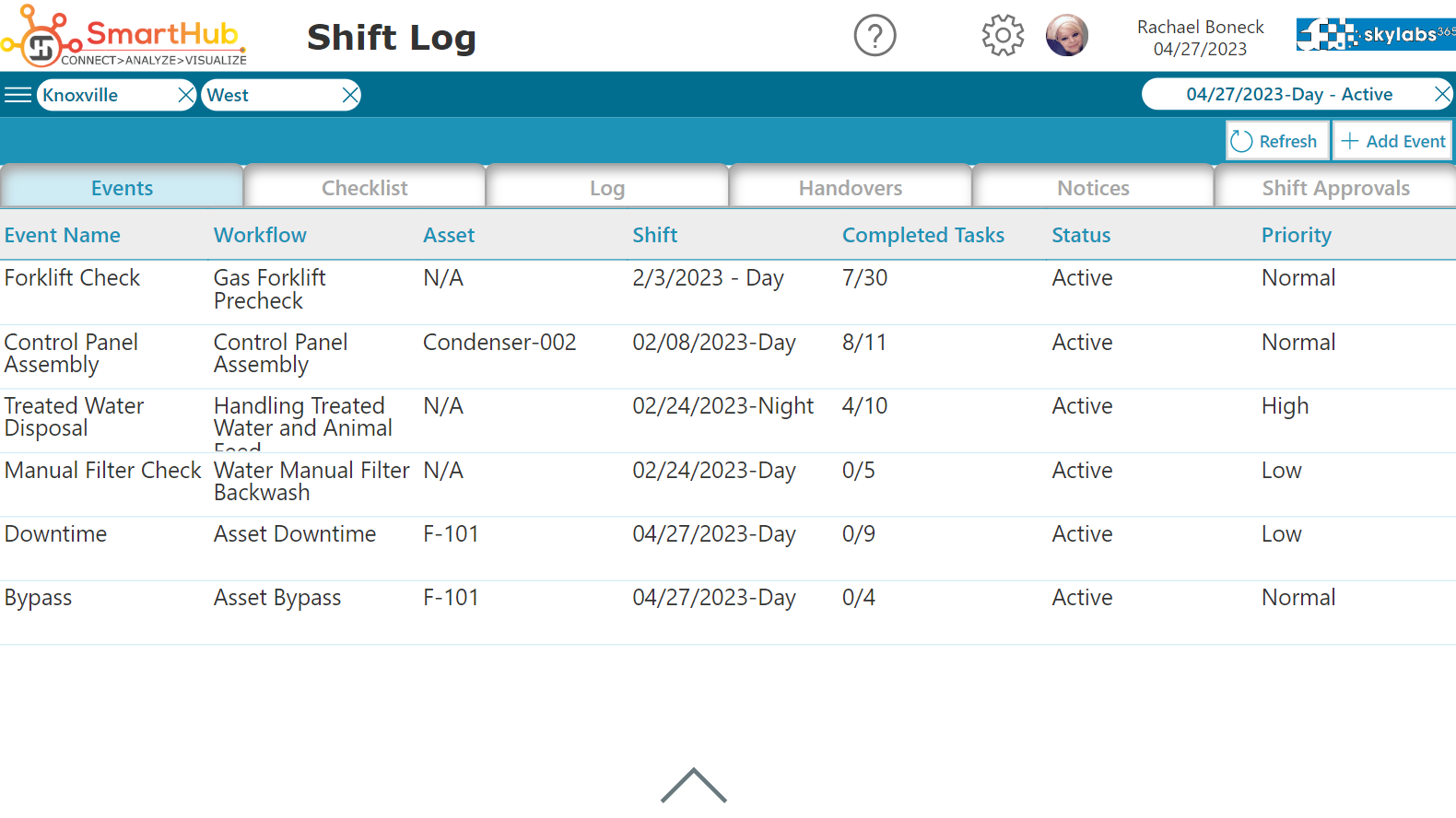 SmartHub Shift Manages Your Task And Checklist Fluidly Across Shifts.
Seamless Handover
Inform the next shift of upcoming tasks. Let SmartHub manage your checklist and completions.
Keep engineering and others informed by sending selective data to your PI System.
Search, filter, and prioritize tasks as needed.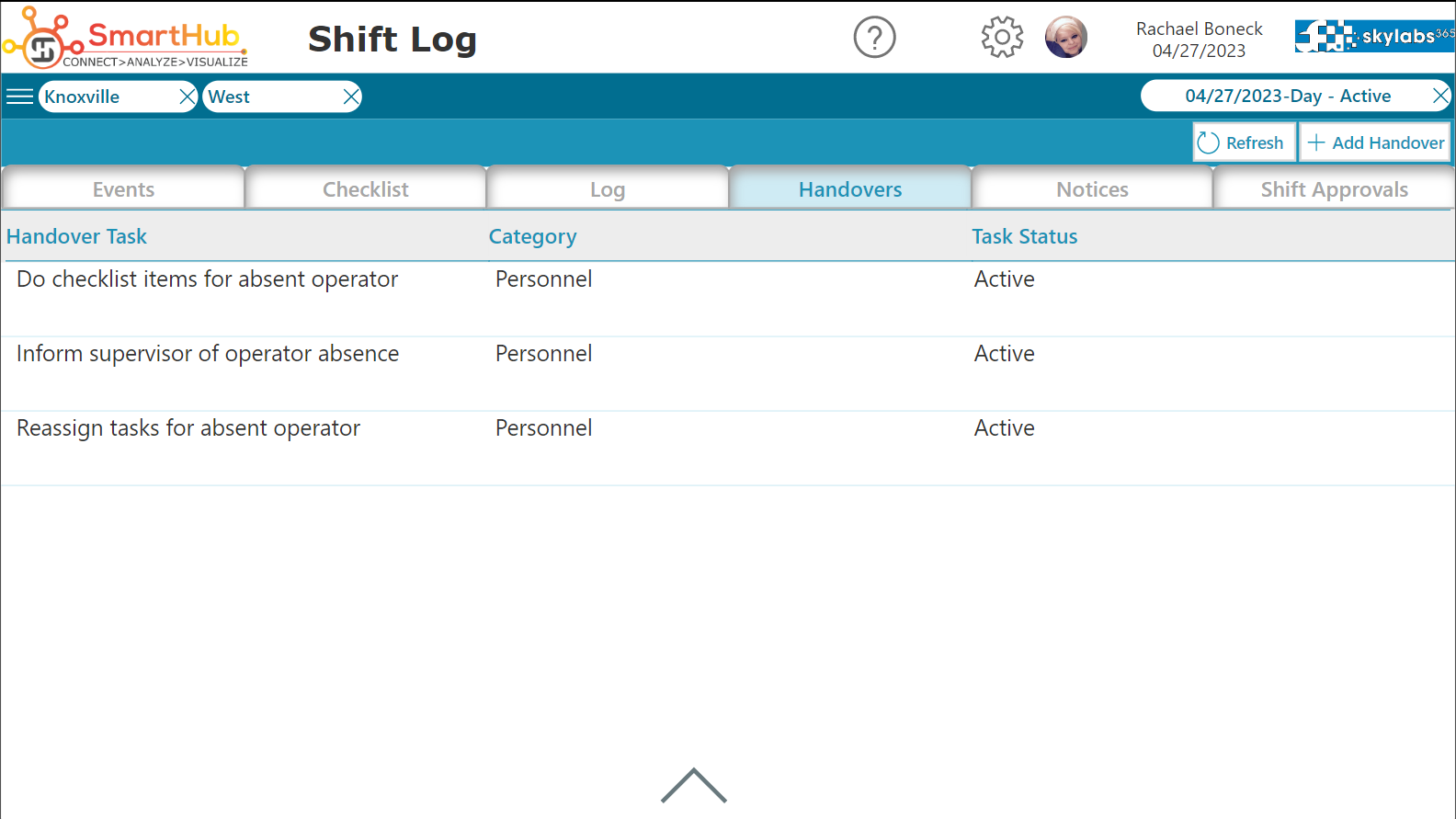 Standardize, Organize, And Visualize Your Operations!
Collaborate With Your Teams
SmartHub Shift enables real-time communications between operations and other teams.

Submit shifts for review and approval via email. See responses and get answers without delay.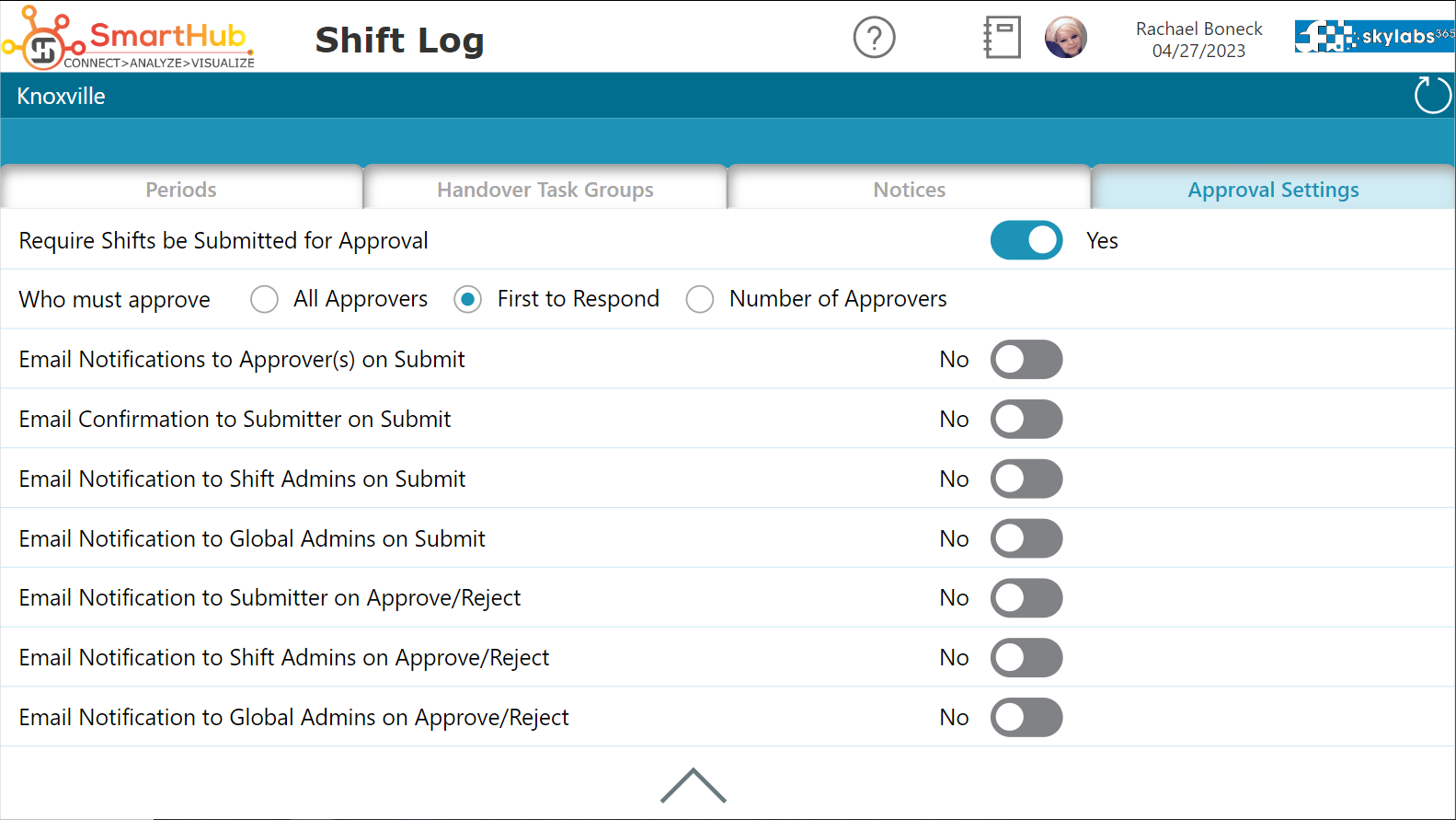 Accessing The SmartHub Shift Everywhere Via The Mobile Platform
Improve Mobility
InCentrik's SmartHub Shift puts your locations at your fingertips.

No matter where you are, you can handle shift reporting and management, on the go.
Enable communications between on-site employees with off-site employees with the built in messaging platform.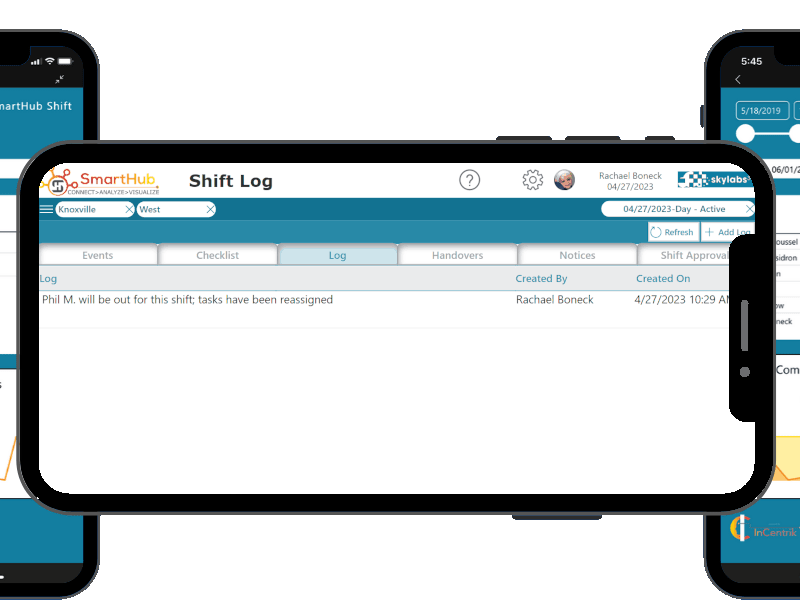 SmartHub Shift integrates with SmartHub Procedures
Event Driven Procedures
With SmartHub Procedures you can create workflows that have a defined set of procedures and tasks.
Create templates and instructions for different processes and set up what kind of data you need to collect (choice fields, numeric values, barcode scans, etc.).
Set up to track everyday work processes to crucial manufacturing events such as turnover, downtime, or bypasses. Provide clear instructions for procedures such as emergency preparedness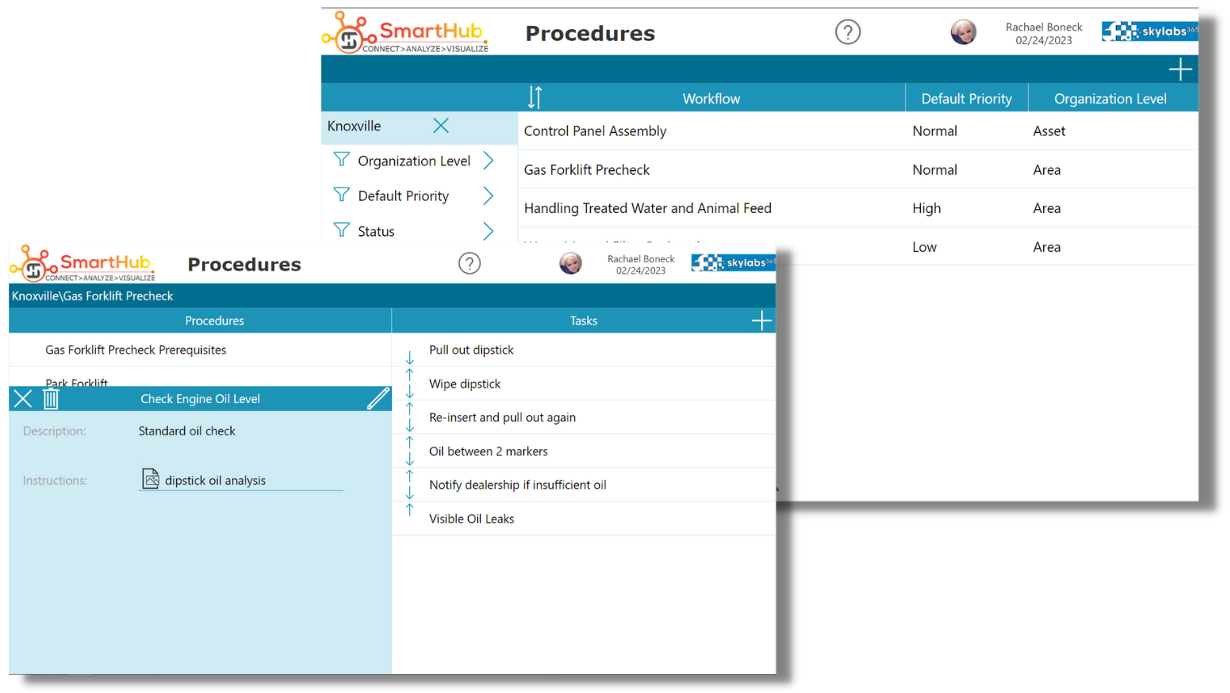 Cross-Platform Mobile Application
Compatible With Any Mobile Platform
SmartHub is a cross-platform mobile application compatible with leading mobile operating systems including iOS, Android, and Windows Phone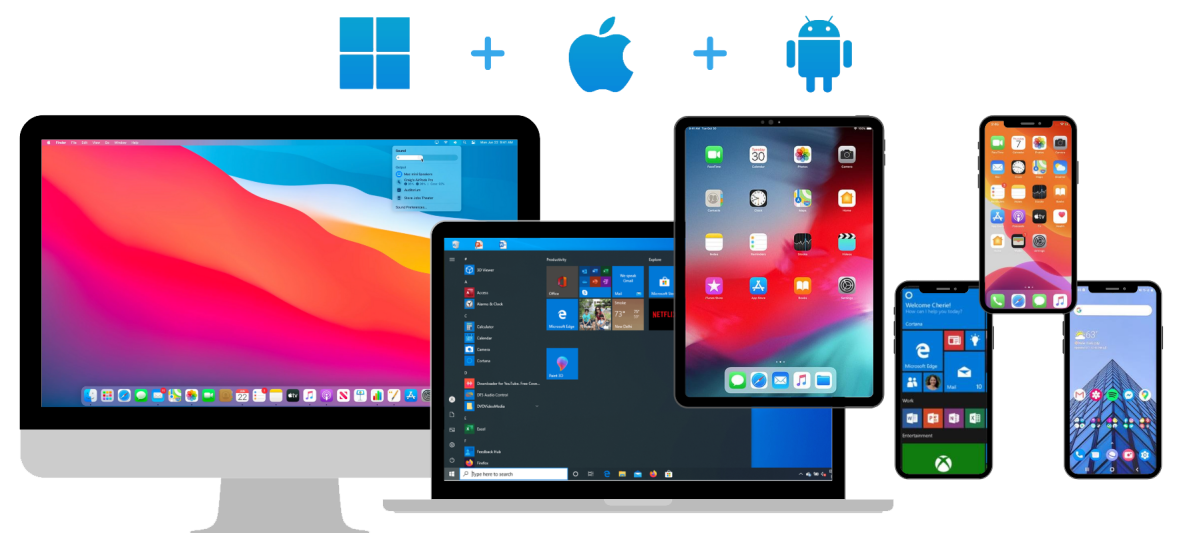 Secure Your Cloud APIs
Fast And Secure Authentication
With SmartHub you ensure that your data being transmitted over the cloud is secure. SmartHub operates as a custom connector to the PIWebApi using Oauth 2.0 authentication.

Secure Your Cloud APIs – SmartHub uses OAuth 2.0 to provide a consistent, flexible identity and policy architecture to combat password anti-pattern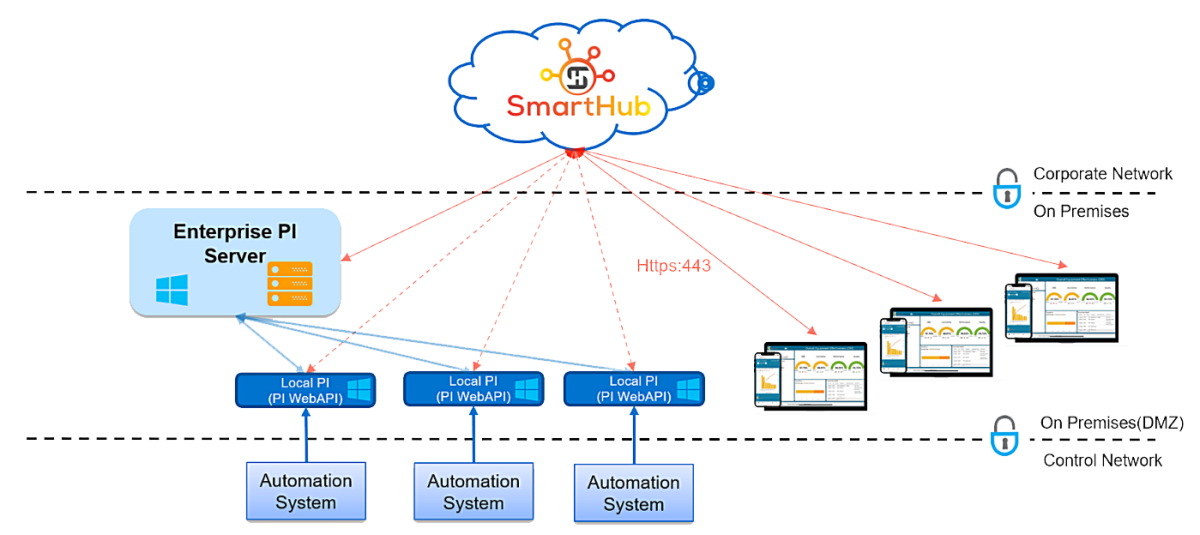 Mutual Respect, Accountability, And Success
Trusted Partners
SmartHub is built with trusted applications and products that extend the PI System and Microsoft infrastructures.