Easy PI
Hit the Easy Button
Way to make manual data simple for anyone using PI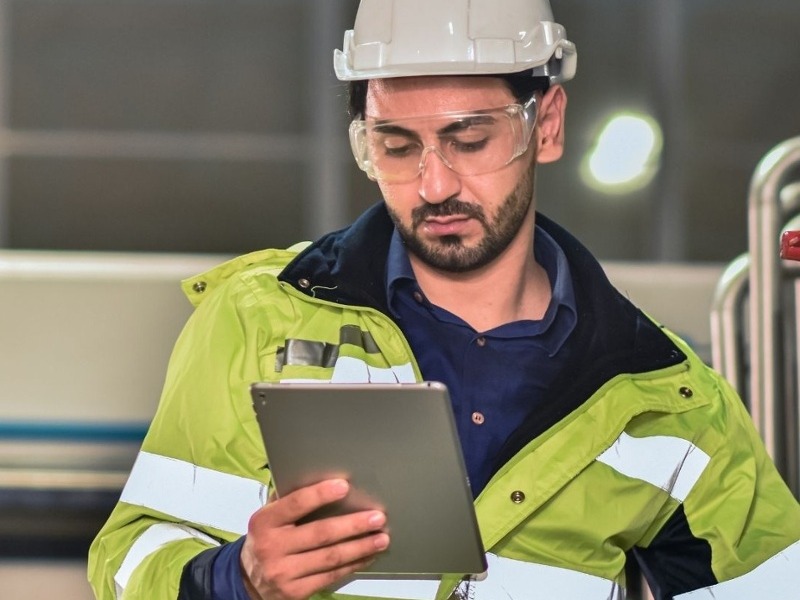 Ditch Excel and VBA Scripts
Are you tired of exporting PI data using Excel or writing tedious VBA scripts?
Say goodbye to legacy solutions, spreadsheets or custom VBA scripts. These solutions are currently time-consuming and limiting, which slows down operations.

Easily enter your PI manual data with SmartHub Easy PI!


How can SmartHub Easy PI Help Me?
Use SmartHub Easy PI to:
Read existing PI Asset Framework Structure
Enter data into your existing use cases
View and edit historical values
Check values against defined limits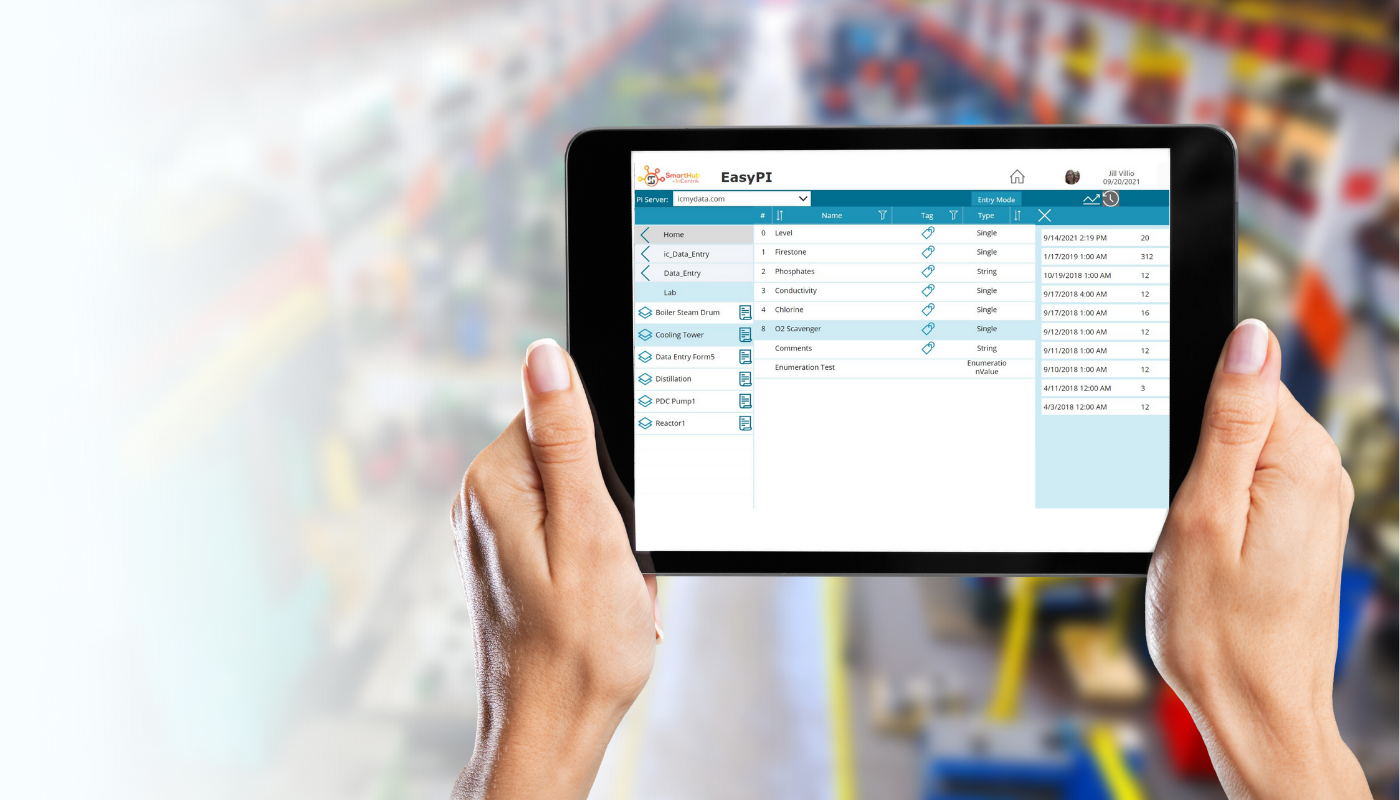 How it works
1. Easily choose which attributes you want to enter data into
2. Select a timestamp
3. Enter data and save to PI
4. Quickly view and graph recent history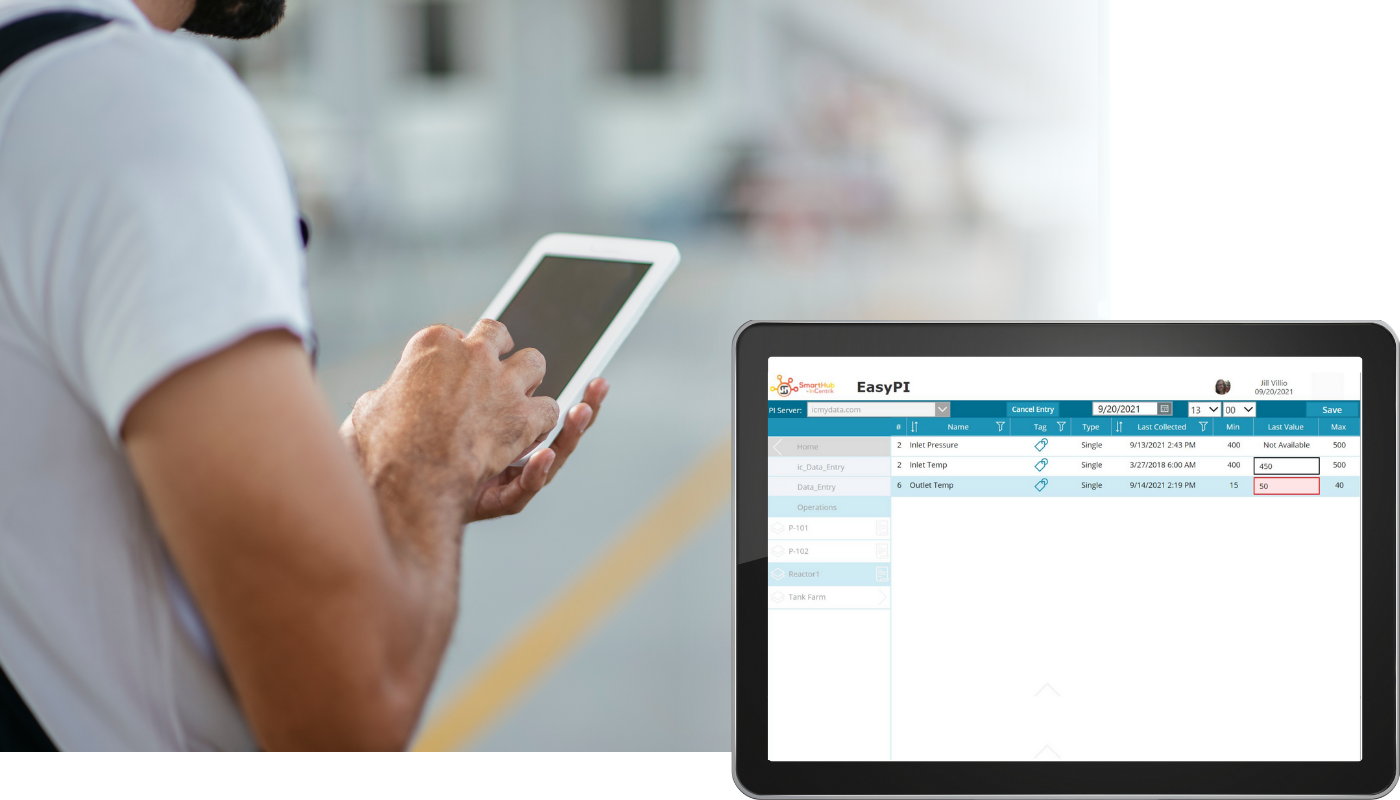 Your Data is Securely Managed Within The PI App
SmartHub PI operates as a custom connector to the PIWebApi using Oauth 2.0 authentication

So, your data transmitted over the cloud is secure providing a consistent, flexible identity and policy architecture to combat password antipattern.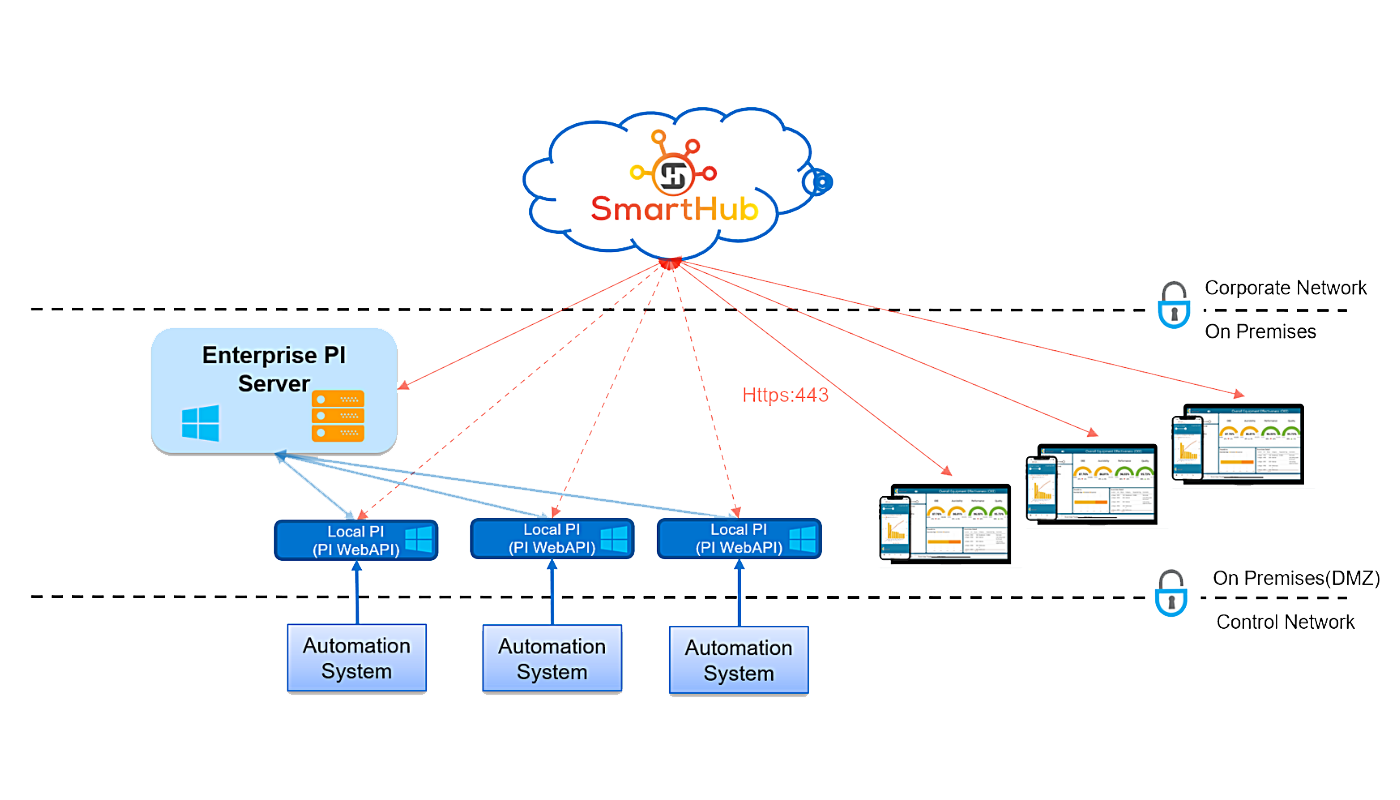 Close the gap of daily production reporting
Easily enter data to create reports faster without manual components whether on-site or remote.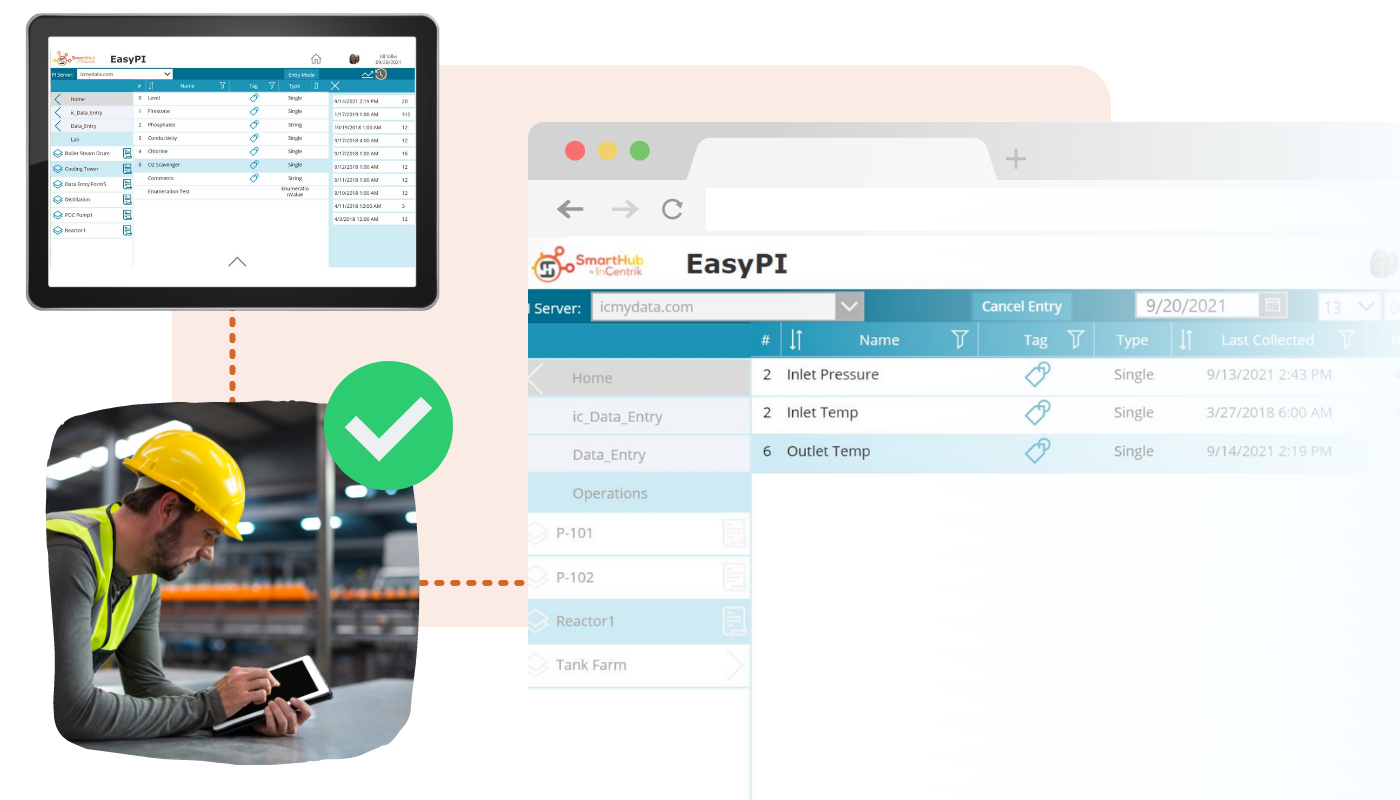 SmartHub Easy PI Can Help You Build Your Asset Framework
Attributes (including value, type, minimum, maximum, control limits, target limits, UOM)
are available for all SmartHub apps.
Users do not have to use PI System Explorer with SmartHub.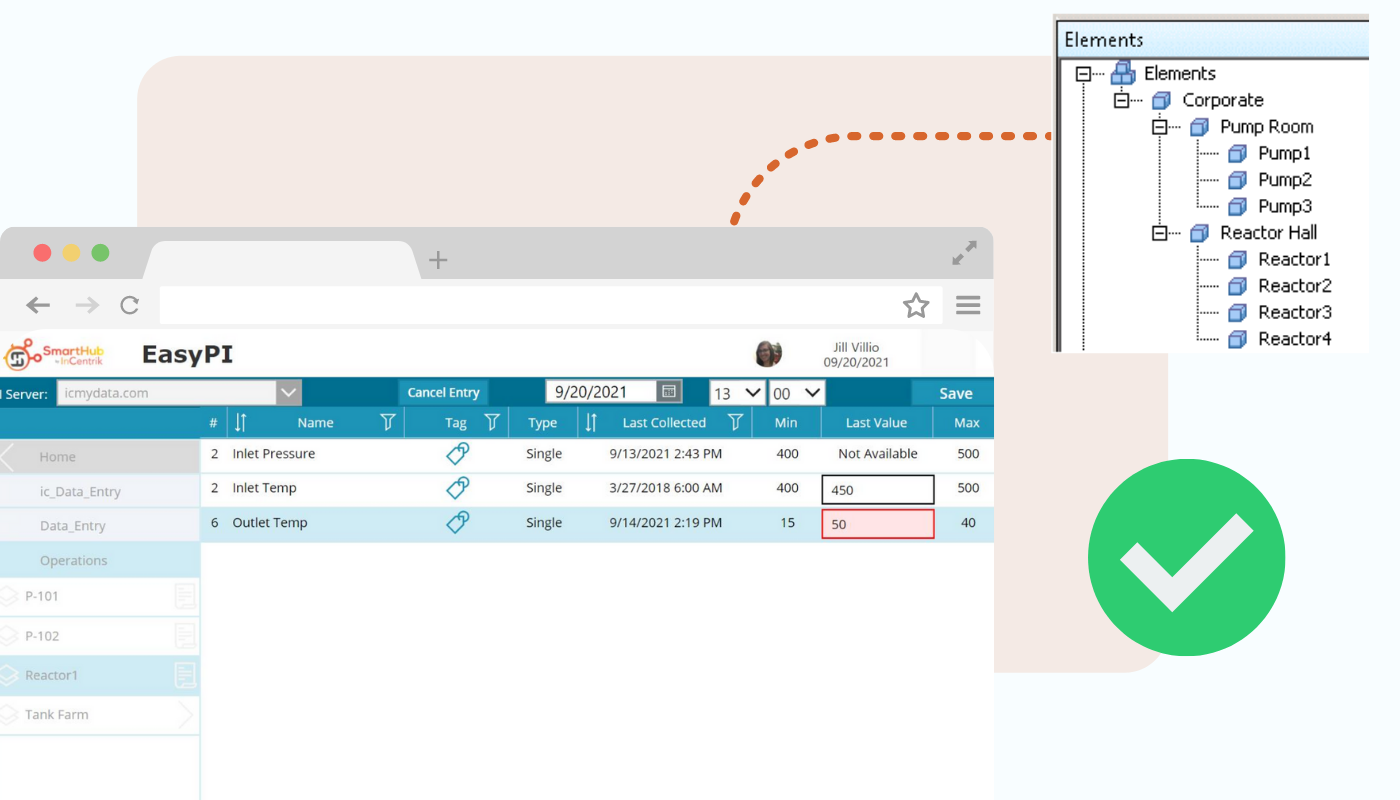 Delivering real-time information
SmartHub delivers exactly what operations managers need to use in their process management: real-time information.

Easy PI simplifies and expedites data input by helping SmartHub Apps source real-time, historical, collected data from process variables to enable smart workflow management – including SmartHub OEE, Shift, Permits, LIMS and PI.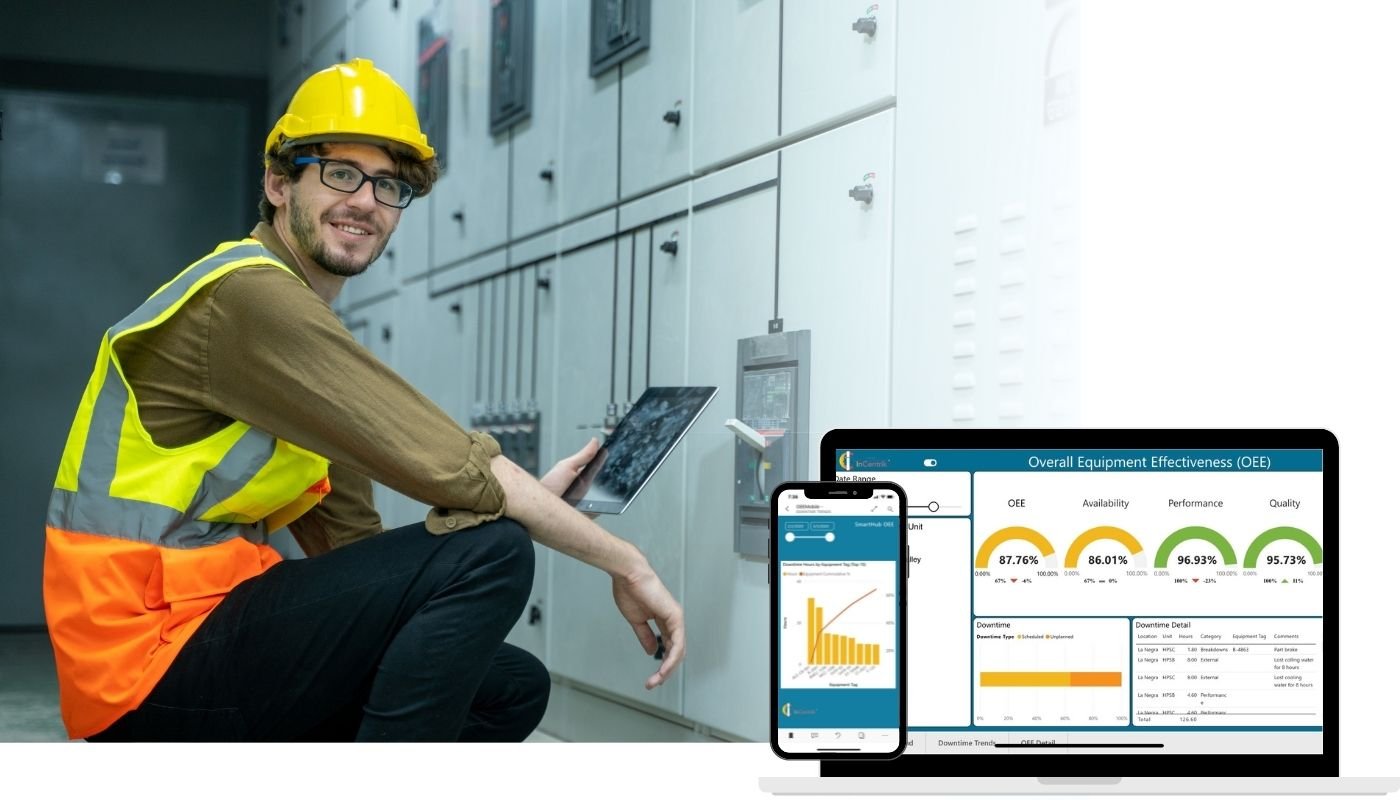 How Your Team Benefits
Unique Features
SmartHub Easy PI enables real-time production information for all levels in the organization.

Input data remotely
With Easy PI Data can be inputted with mobile devices remotely



Works great with SmartHub
SmartHub is able to use data across all its apps once inputted using Easy PI





Your data is secure
With Easy PI data is securely managed and transferred over the cloud


Mutual Respect, Accountability, And Success
Connect More Data Sources
Is your data in a silo? SmartHub Connectors can connect to hundreds of silo data sources.







Cross-Platform Mobile Application
Compatible With Any Mobile Platform
SmartHub is a cross-platform mobile application compatible with leading mobile operating systems including iOS, Android, and Windows Phone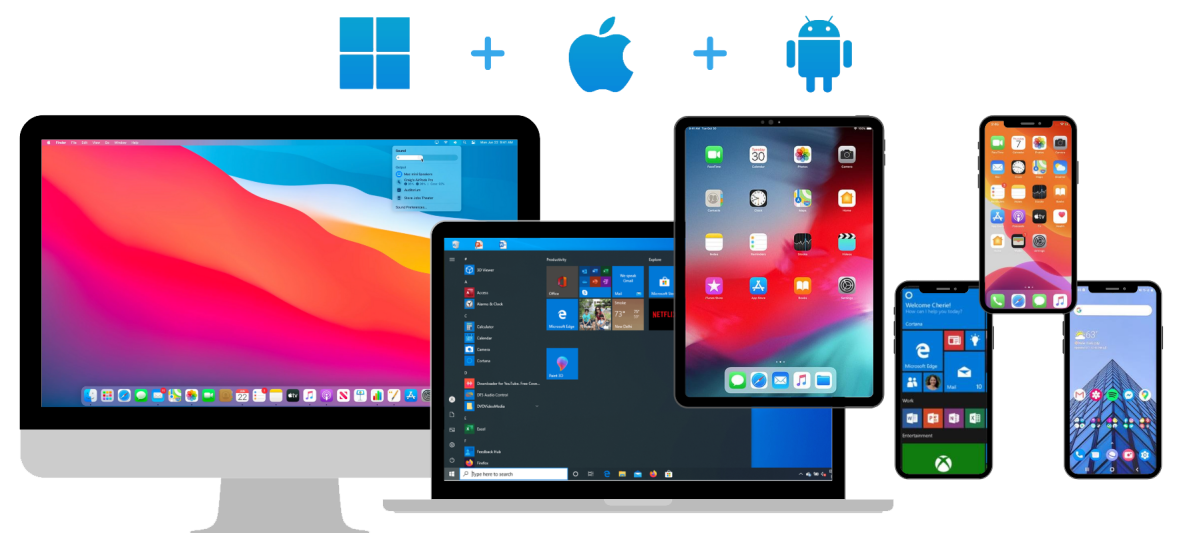 Mutual Respect, Accountability, And Success
Trusted Partners
SmartHub is built with trusted applications and products that extend the PI System and Microsoft infrastructures.